What is the vSphere Web Client?
This is a funky new feature in vSphere 5
An alternative to using the vSphere Client and a web-based interface to vCenter or a VMware ESXi host
Supports Firefox and IE Browsers on multiple O/S platforms (Windows and Linux)
Customisable Interface
Advanced Search Functionality
Partners and Users can add features and capabilities
Requires Adobe Flash Player
What can it be used for?
 Managing VMs
Creating VMs
Performing VM operations
Configuring VM Resources
Viewing all vSphere objects
Performing basic health monitoring
Supplying a remote console
Managing vSphere apps through the web
Where do you install it from?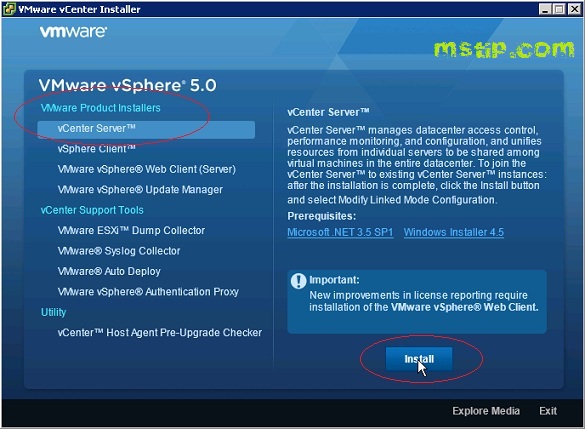 The only difference between installing this to the vSphere Client is selecting an HTTP and a HTTPS Port. By default the HTTP and HTTPS ports are 9090 and 9443 although be careful using 9443 as this is used as a storage I/O Port by VMware. Possible conflict
Installation
Before you can connect to a vCenter Server Instance, you must register the vCenter Server Instance.
Select Start > Programs > VMware > VMware vSphere Web Client > vSphere Administration Application and click Register vCenter Server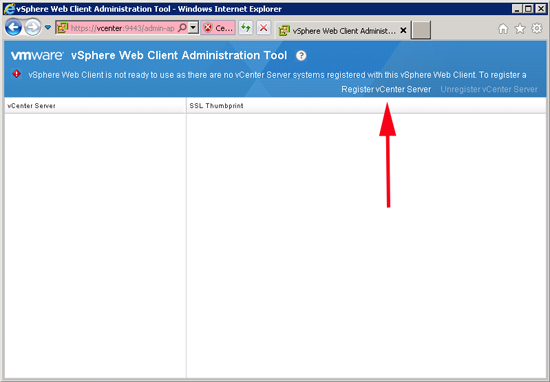 Use this tool to register one or more vCenter Instances. This tool cannot be run remotely. The User must have Admin rights to the vCenter Server Instance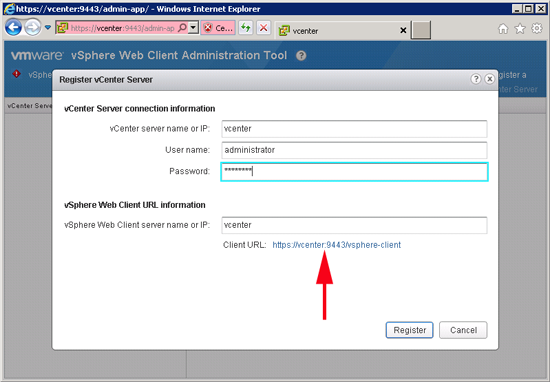 Ignore the Client Certificate warning
The next screen is the final screen showing you are configured.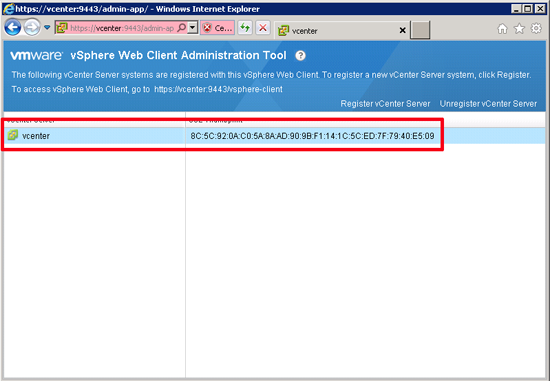 Open a Web Browser window and type in the URL HTTP:vCenterSever:9443/vSphere-client
Put in Server, Username and Password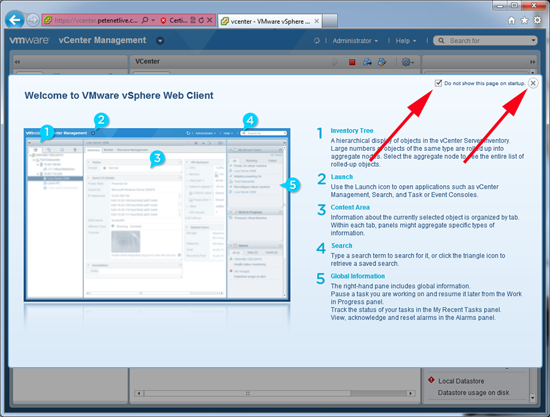 This Service runs under a service called vCenter Inventory Service – Always make sure this is running or you may get an error when you connect.