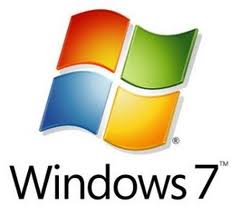 What is it?
Windows XP Mode is a downloadable compatibility Mode option that is available for
Windows 7 Professional
Windows 7 Enterprise
Windows 7 Ultimate
Windows XP Mode allows you to use the latest version of Microsoft Virtual PC to allow you to run an installation of XP virtually under Windows 7. All the applications you install on the Windows XP Mode client will be available automatically on the Windows 7 computer. It looks like it is executing directly on the Win7 machine
Windows XP Mode provides an x86 version of Windows XP Professional SP3 and does not support x64 virtual clients so you cannot use this for 64bit apps. Almost all programs compatible with Windows Vista, and the majority of Windows XP programs, run well in Windows 7. If a program doesn't, first try the Program Compatibility troubleshooter. It can fix several problems and is included in all versions of Windows 7.
Requirements
A processor which supports hardware virtualisation using either the AMD-V or Intel VT Option
Minimum 2GB RAM
Installation of software
Download and Install Windows XP Mode
Download and Install Windows Virtual PC
Start Windows XP Mode client from the Virtual PC folder of the start menu
Install the application you want
You can then start it from the Virtual Windows XP Applications folder of the Start Menu
You can also copy work between the 2 sessions
You can place the program on the taskbar if required
Install a version of antivirus as you are not covered even if your Win 7 machine has AV
Link