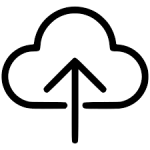 Backing up and Restoring VCSA
Backup steps
Log into the VCSA appliance screen. In my case https://192.168.1.106:5480
Select Backup from the Summary Screen

Put in the backup details. As a test I have set up a Filezilla FTP server on a Windows box to use as my backup location
You can choose to optionally encrypt the backup with a password. This uses AES256 encryption
Click Next and it will validate the inputs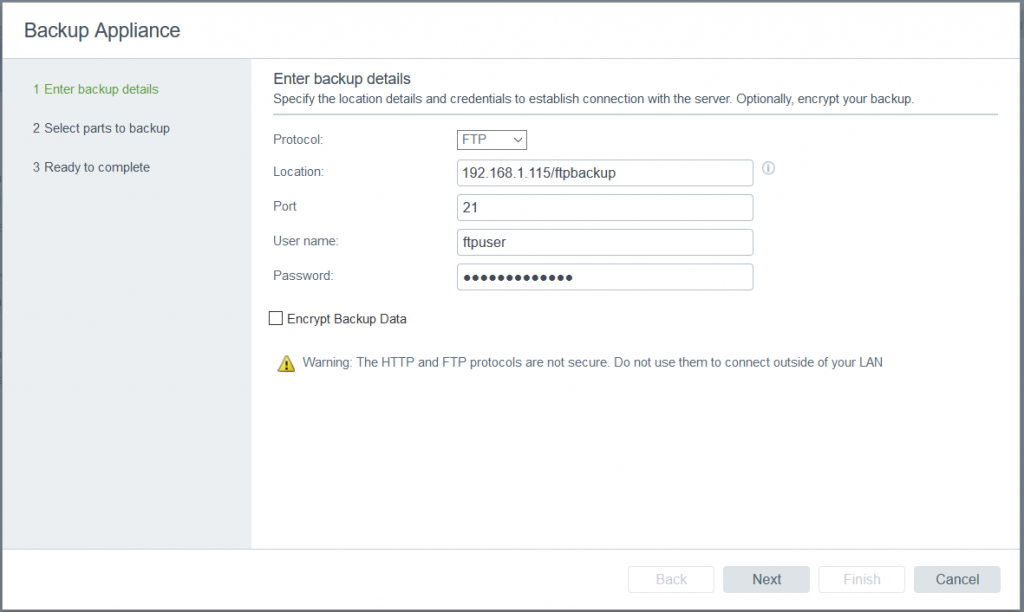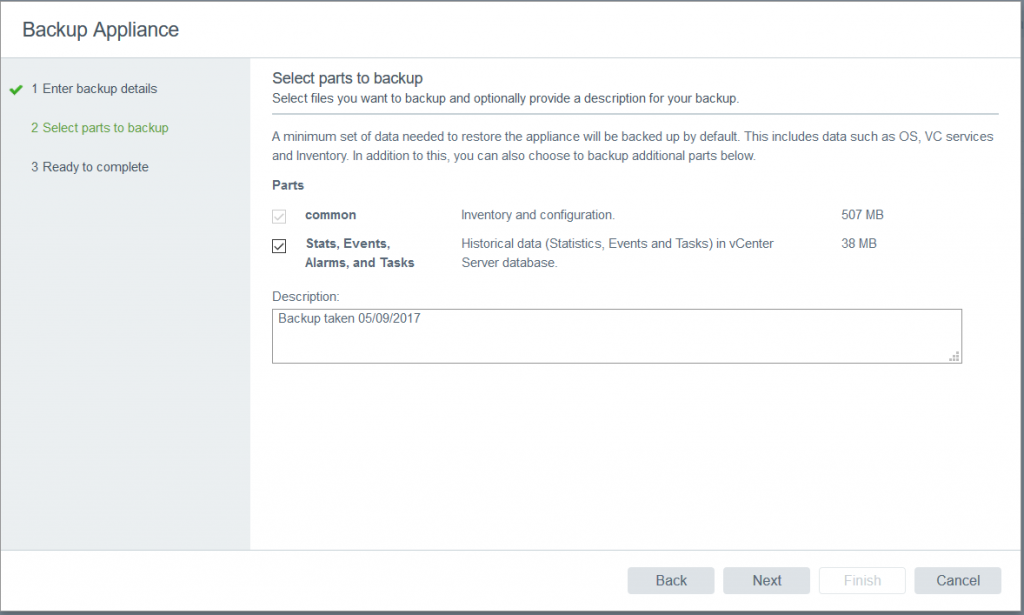 Click Next and Complete the Backup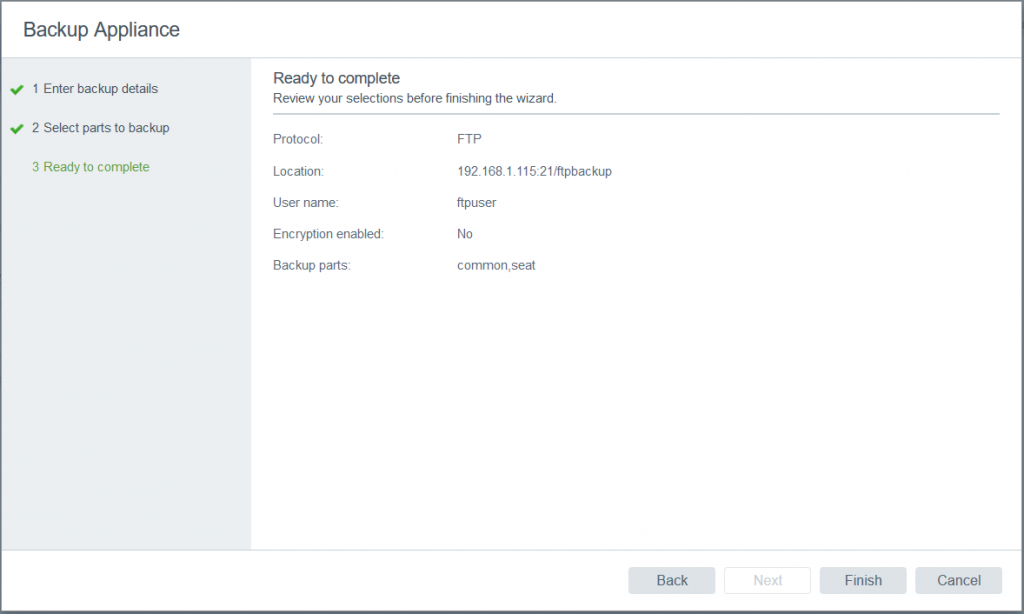 The Backup should run and complete successfully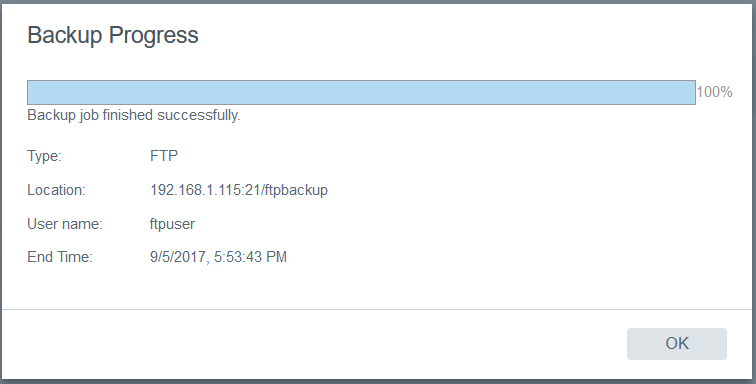 Check the backup files exist in the ftp directory you specified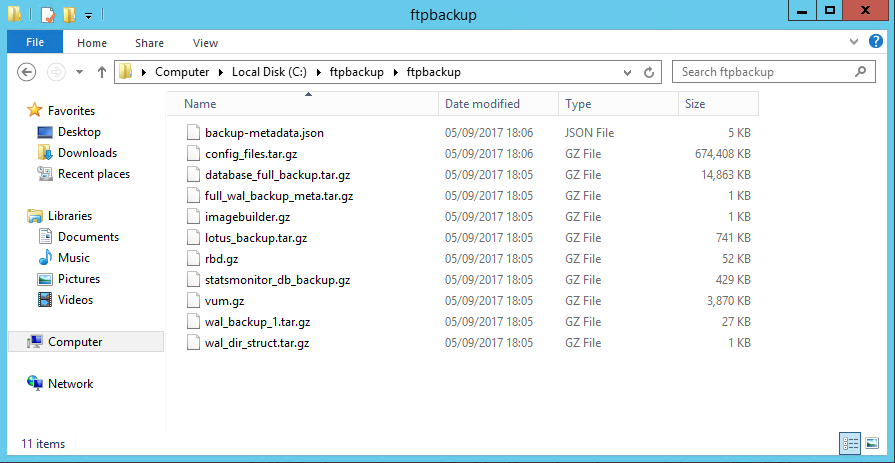 Restoring a VCSA 6.5 appliance
The one thing to remember is that is my lab environment. I am going to power off and unregister my current VCSA to simulate that there has been an unrecoverable failure as I am going to need to restore an identical named and IP addressed machine. Obviously you can't have 2 VMs registered with the same name in the inventory or the same IP address so I have temporarily shutdown and unregistered my current VCSA.
Mount the vCSA installer ISO and run installer.exe from \vcsa-ui-installer\win32 assuming you're running this on Windows.
Click Restore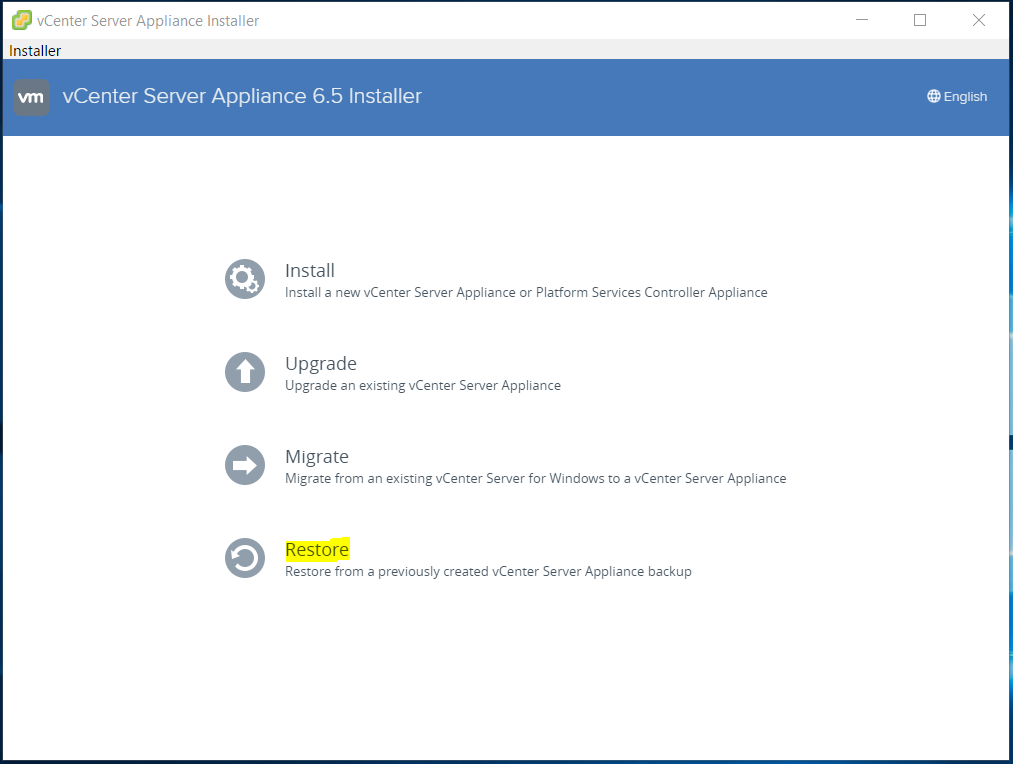 The Restore Wizard will start and you will see the below screen
Click Next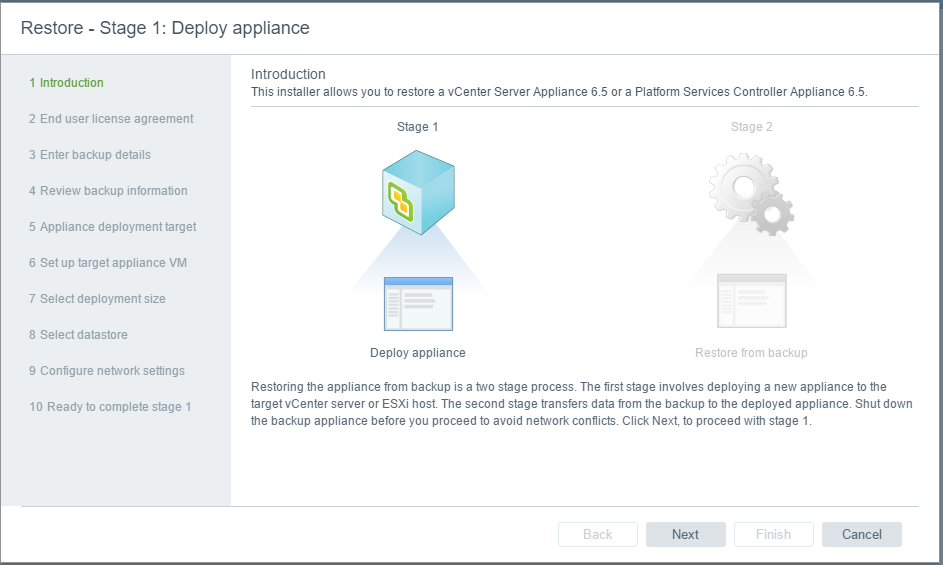 Accept the License Agreement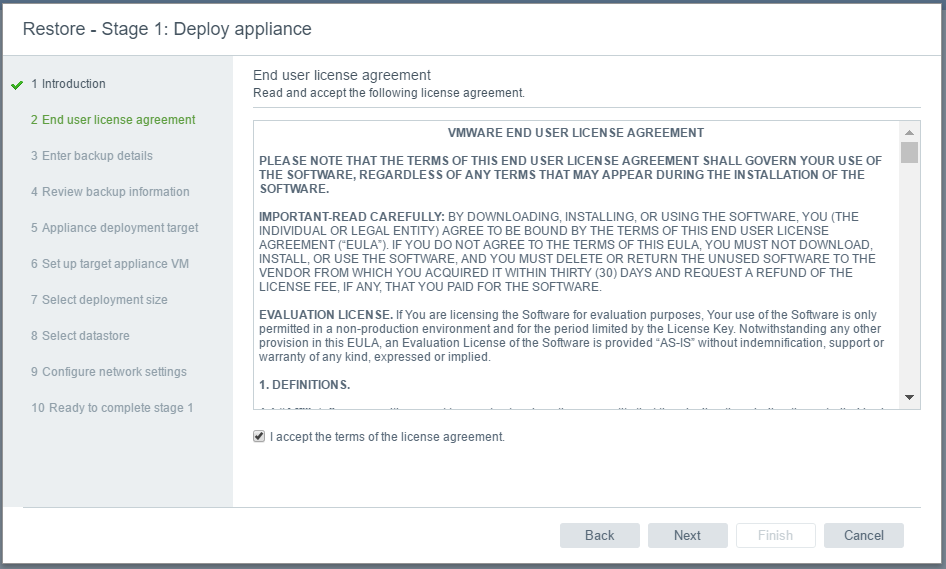 Fill in the details for the backup file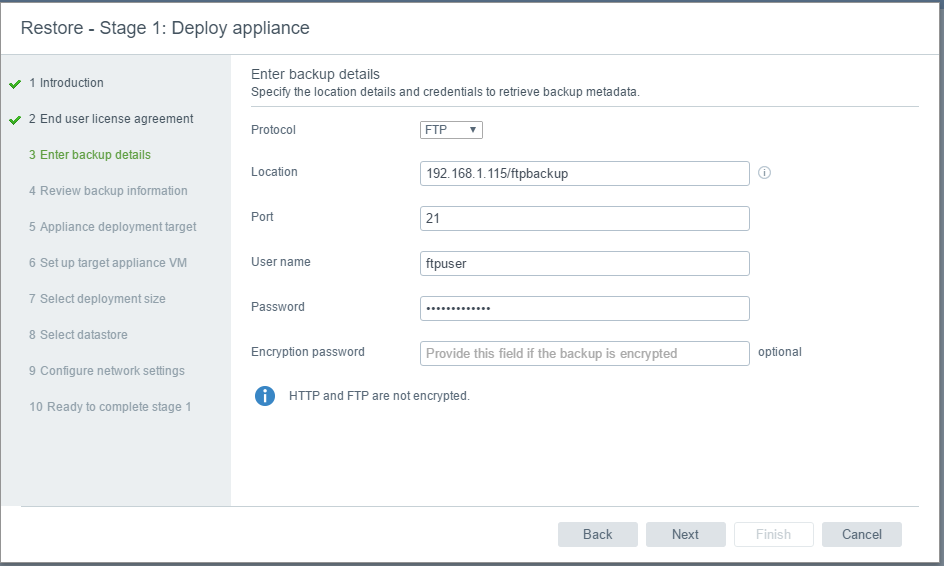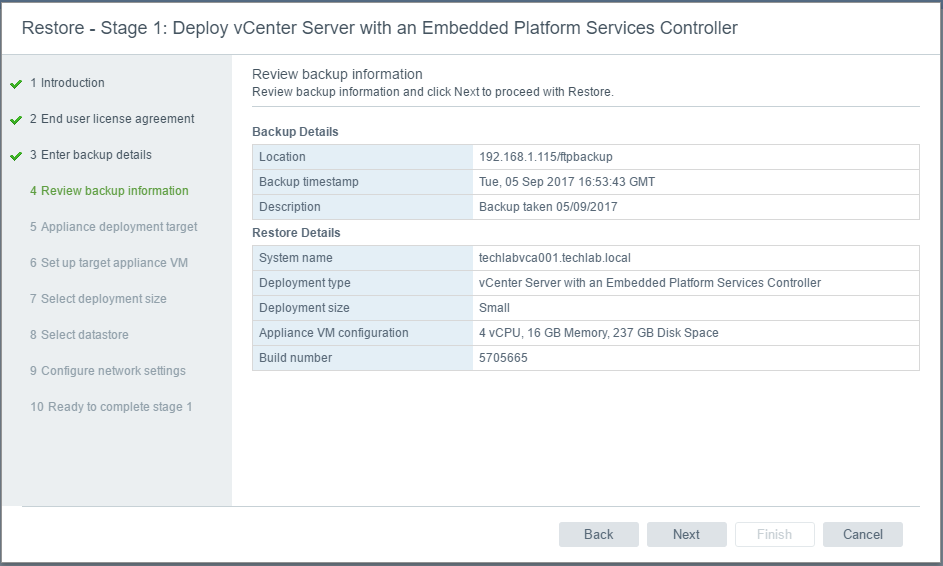 Click Next
Put in the host details for deploying the new VCSA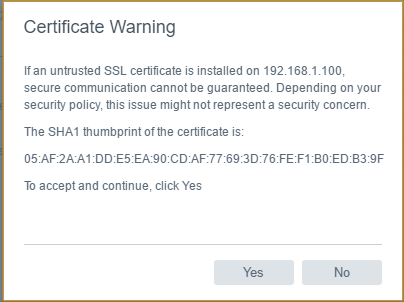 Set up the target appliance VM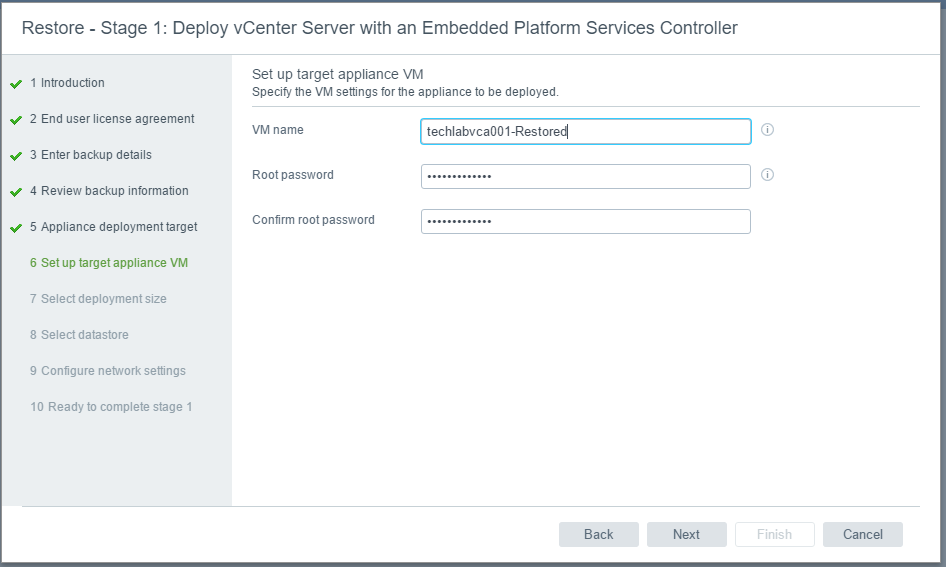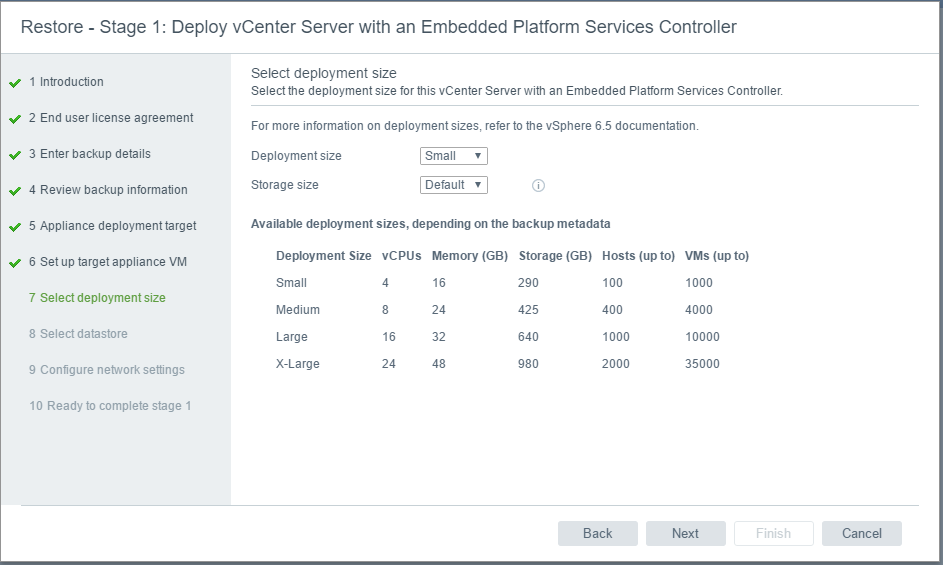 Select the datastore to restore to. In my case I have a vSAN or a Local datastore to restore to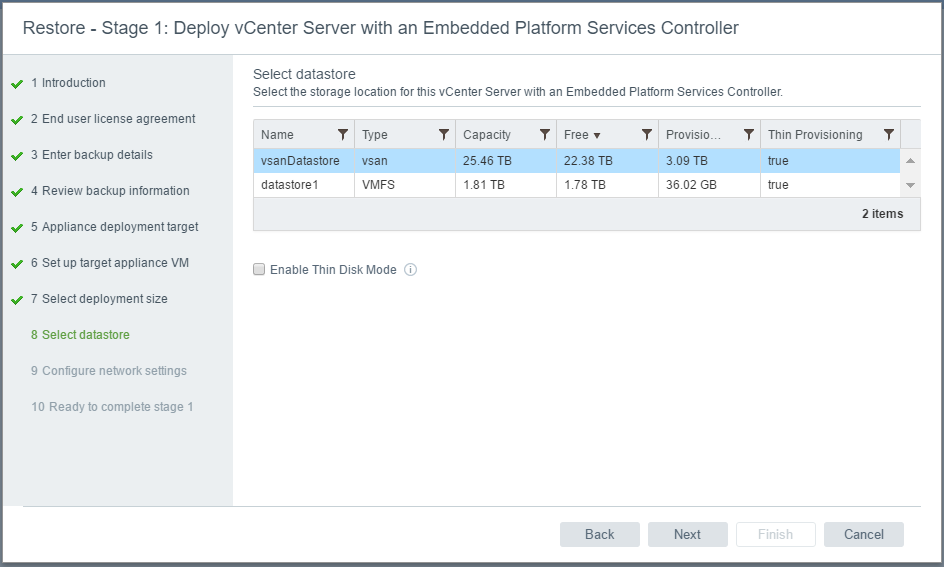 Enter the IP Address details.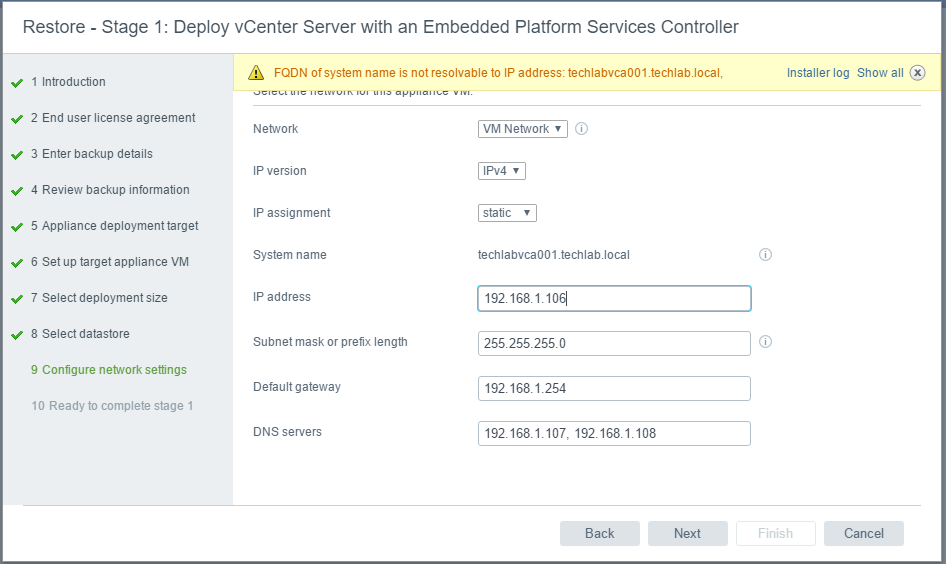 Click Next
Check the Details and click Ready to Complete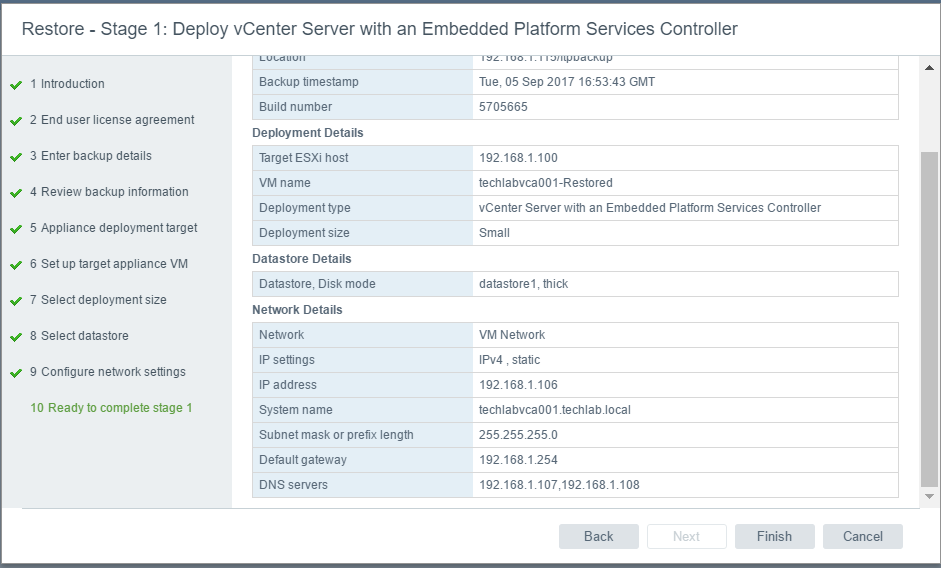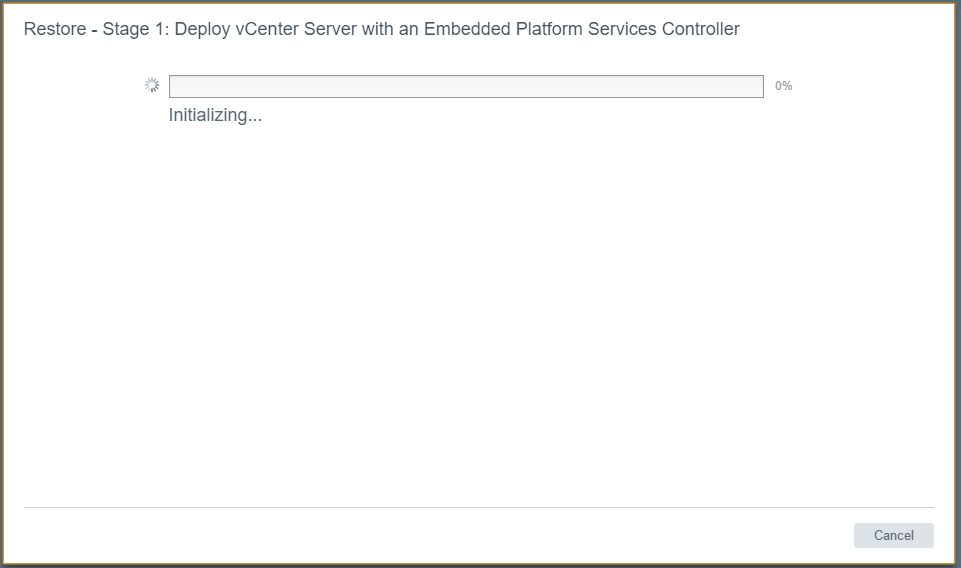 It will finally complete and should say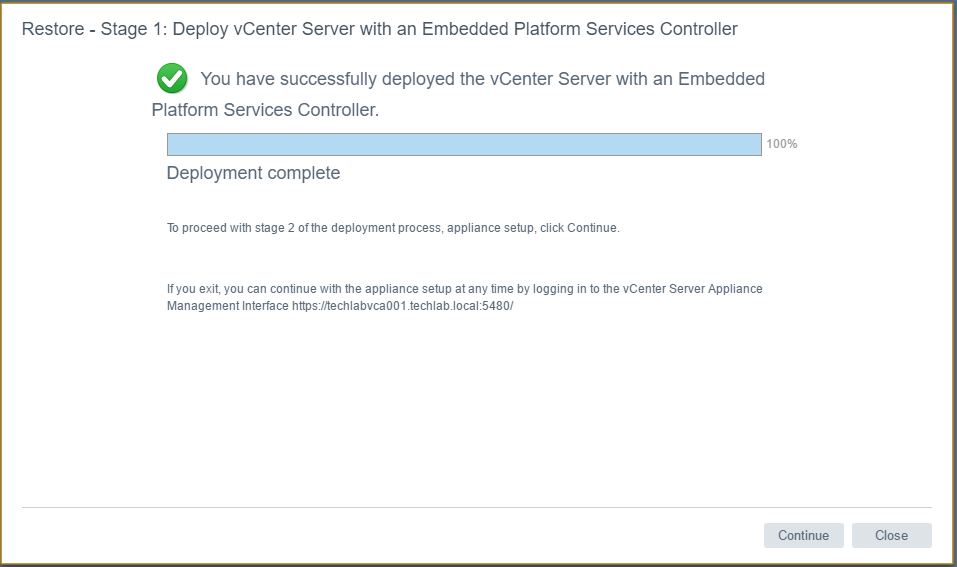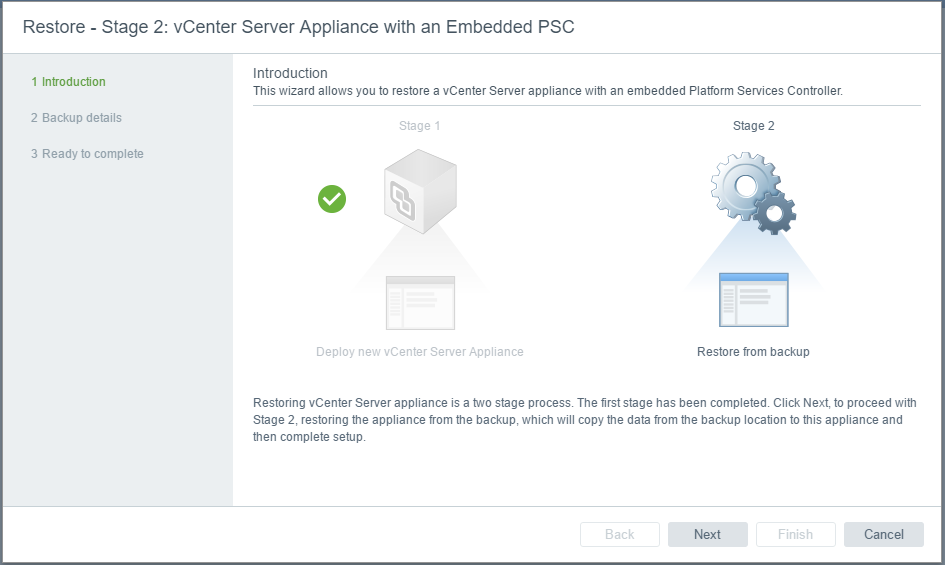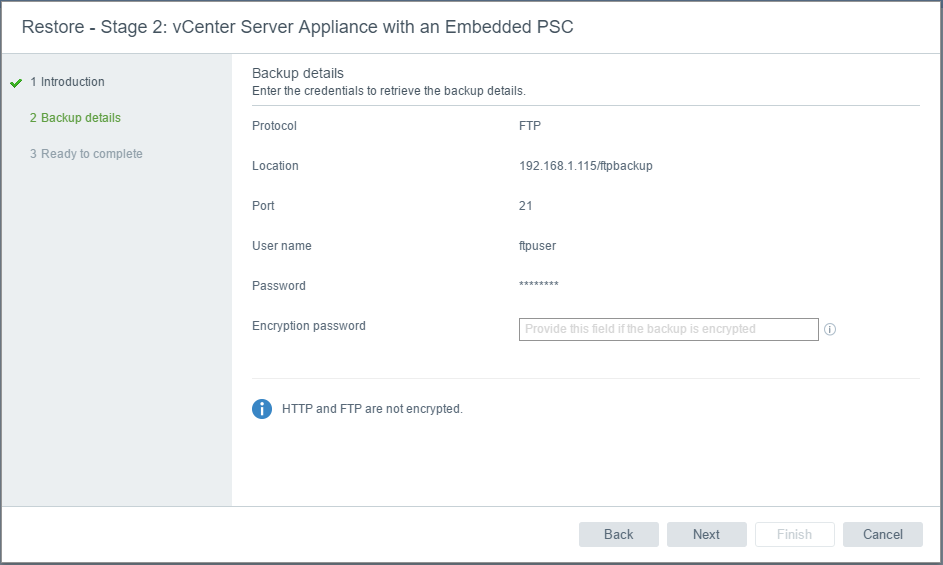 Complete the second stage of the restore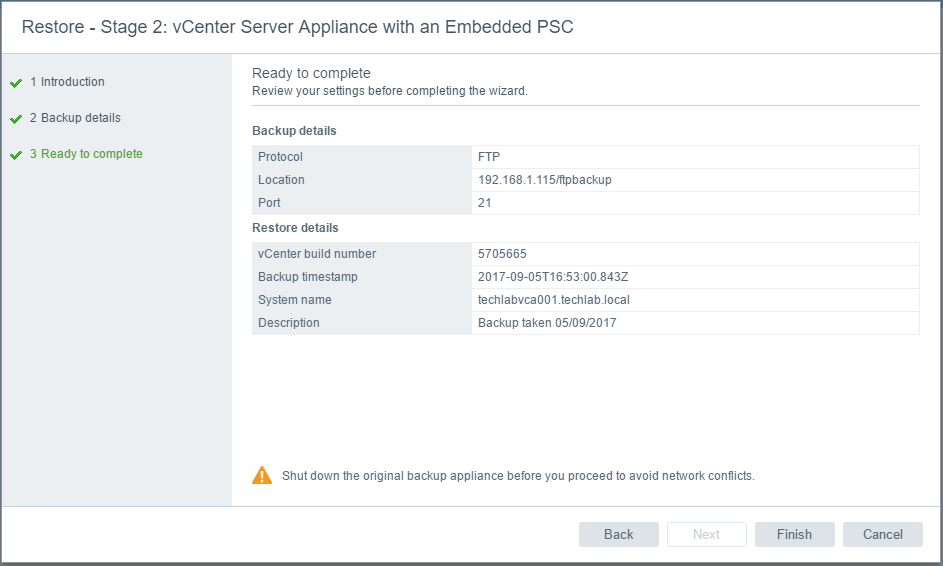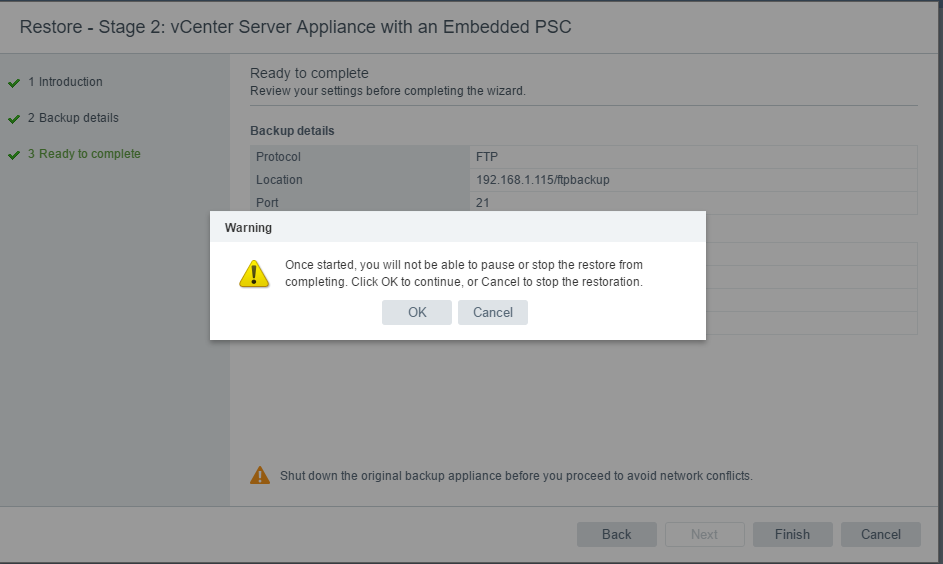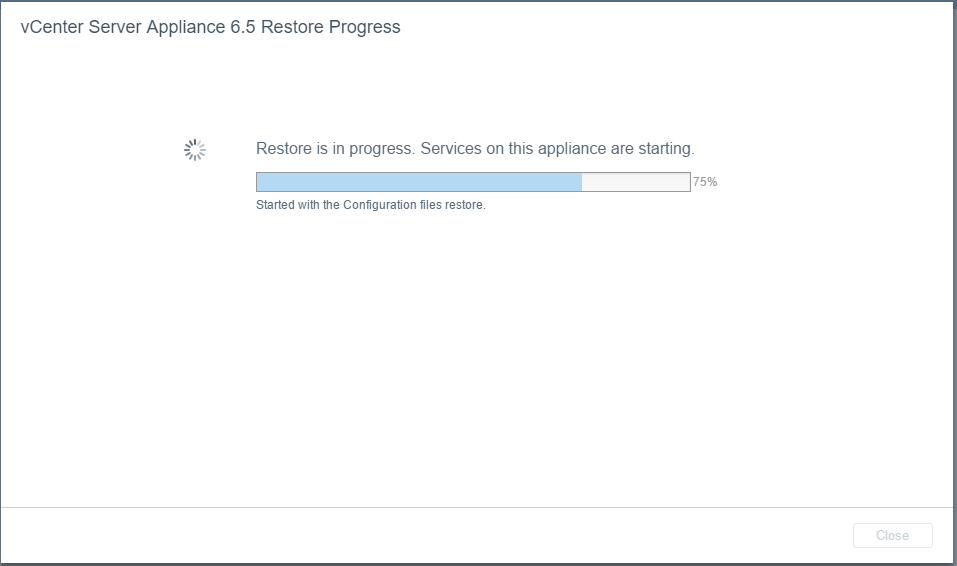 Once the restore has fully finished, you should see the below screen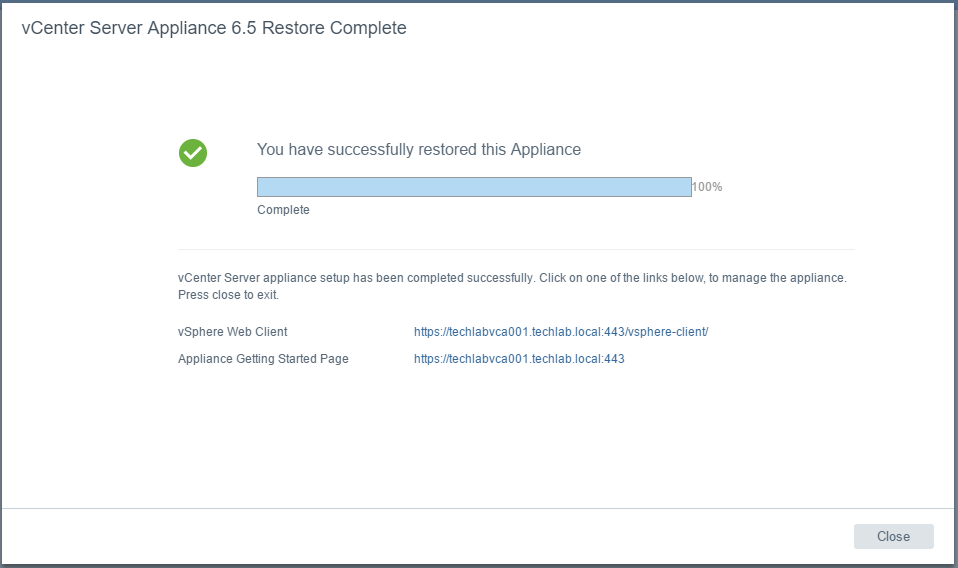 Check the host for the newly restored VCSA

Useful Links